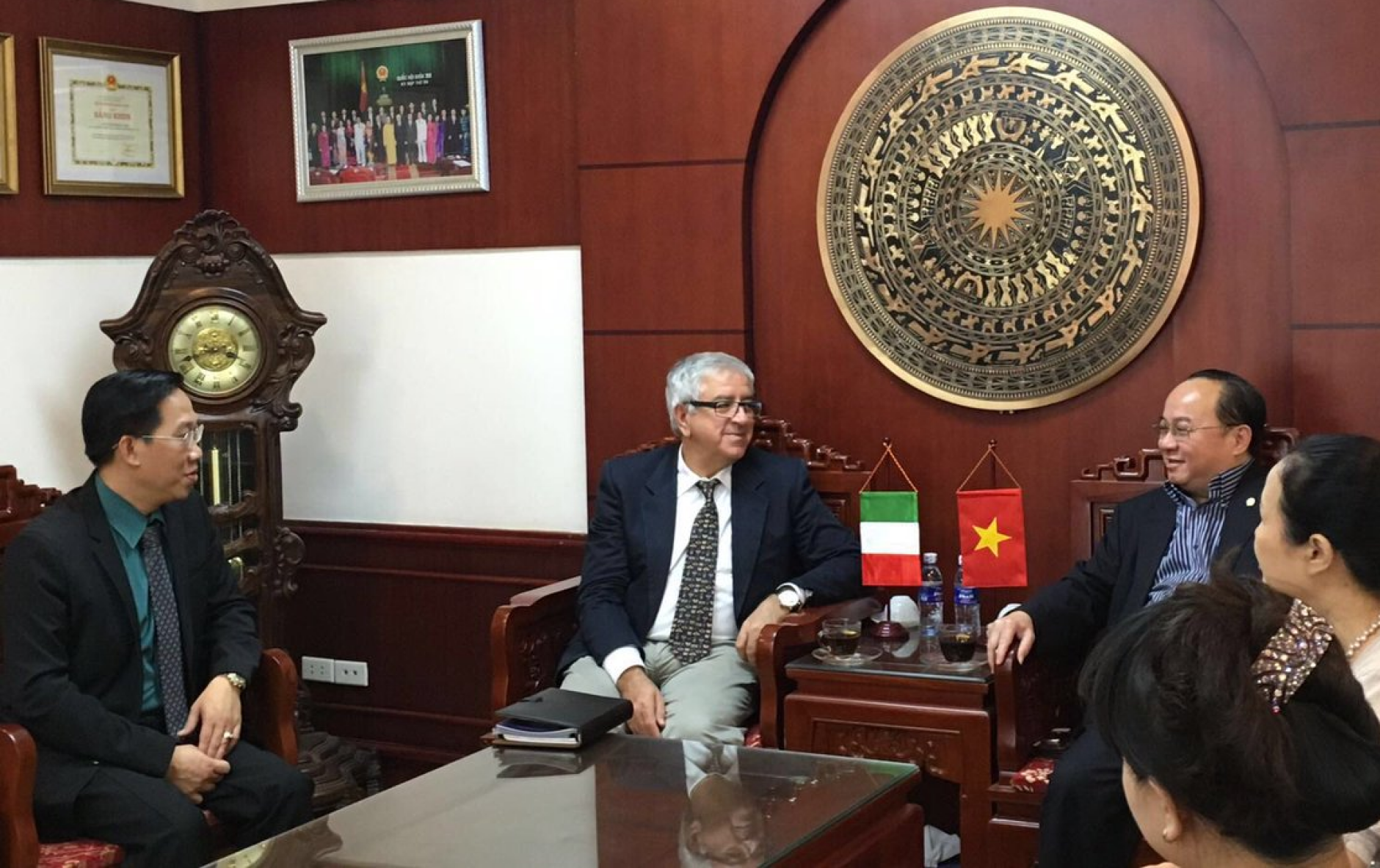 Hanoi, Dec.15th, 2016
E-PlatForm's tour of Vietnam has come to an end.
Time to wrap-up what we did in the Southern Asian country.
E-PlatForm President Giovanni Scacciaferro sounded very satisfied with his journey. "This is the first step to build up our constant presence in the ASEAN area", he stated.
Expectations were met and proactive, reliable partners has been found: thanks to the significative help of the Chamber of Commerce and Industry, the next meeting for the foundation of e-PlatForm Vietnam has been scheduled. This time, it will take place in Italy instead.

Local media followed our visit constantly, and gave it quite the visibility with articles on industry magazines and inteviews on the national television.
An excerpt from one of the local media (in local language) about our visit on Vietnam's top business magazine