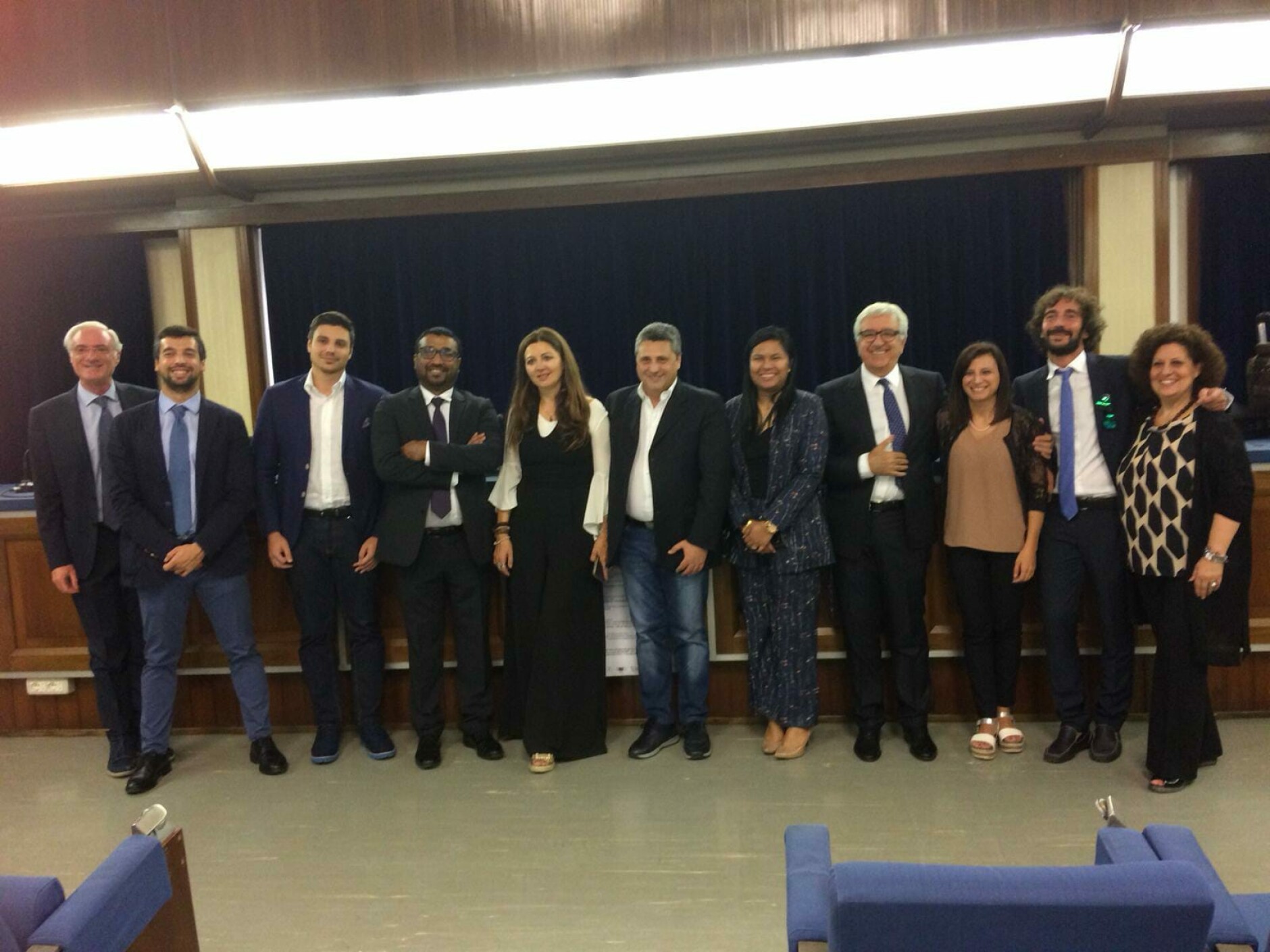 On Friday, September 28th, a seminar on networking and 4.0 technologies was held at the Chamber of Commerce of Palermo and Enna. The seminar was organised by e-PlatForm in cooperation with Manageritalia Sicily (the manager union) and its President Doctor Luca Mencarelli. 
Institutions opened the event with welcome greetings and brief speeches from the Responsible for Economics at the Assembly of Region Sicily, Sicindustria, Confcommercio Palermo, Unioncamere, and the Order of the Chartered Accountants of Palermo.
E-PlatForm President & Ceo Scacciaferro followed, starting with a speech on networking systems potential when assisted by a robust, effective structure: with branches and territorial presence, e-PlatForm can do exactly that. To conclude the speech, the latest business trips of e-PlatForm's management were shown together with thanking videos from customers.
The following speech focused on the user friendly nature of the platform, backed up by dedicated support and operating on a success fee policy.

In the afternoon, the stage was given to e-PlatForm Middle East's President Cherian Varghese, who captivated the crowd with an in-depth review of United Arab Emirates and a recap of e-PlatForm Middle East work in the area, capping it with examples and case histories like Re-Air, a company from Lombardy that was successfully introduced in the UAE thanks to e-PlatForm.
After a presentation on new technologies for digital business (like the blockchain and smart contracts), Hans Abel (Chairman of e-PlatForm Germany gmbH) reinforced the idea of the enormous value added e-PlatForm can provide.
The seminar ended with a call from our Partner Doctor Irene Pivetti (President of Only Italia), cooperating with us for italian product distribution in China.
Over 50 companies and consortiums attended the event and stopped by after the seminar finished to delve into the aforementioned topics and start their internationalisation.
A deep thank you to all organisers, moderators, and speakers and anybody that participated.