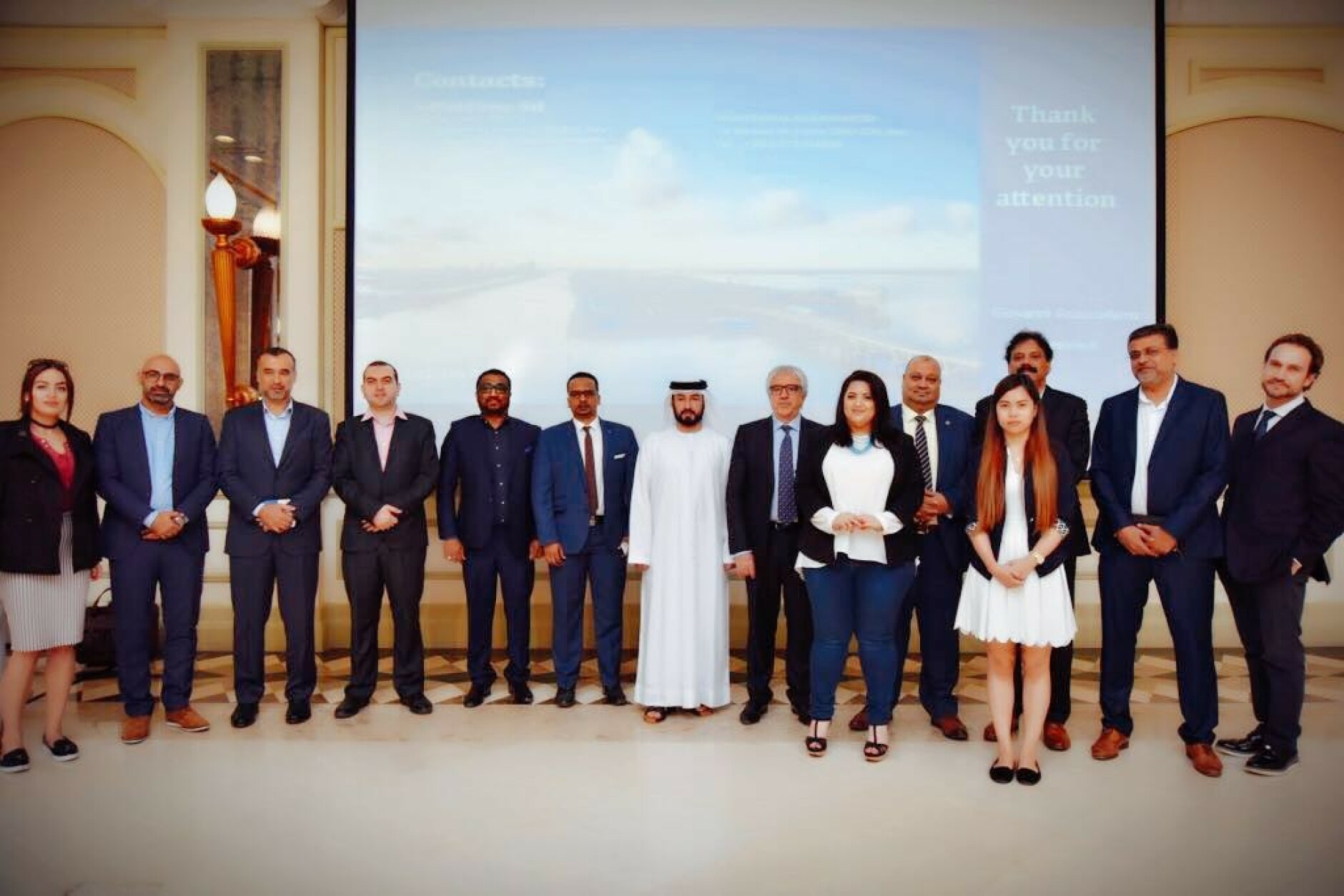 Our management tour continues in cooperation with e-PlatForm Middle East.
President Scacciaferro and e-PlatForm Middle East's President Cherian Varghese have met local entrepreneurs in Dubai.
Together with connection agent Sergio Volpini, management presented the new platform release to the crowd.
Market penetration in Middle East is our primary objective, and thanks to the latest initiatives both headquarters and e-PlatForm Middle East have taken the proper steps to foster mutual internationalisation.