Striscia per Analisi delle Urine / Strips for urinalysis
(ITA) Le Strisce per l'Analisi delle Urine sono strisce di plastica rigida su cui sono apposte determinate zone di reazione. Il test permette di rilevare nelle urine uno o più costituenti, tra i quali: Acido Ascorbico, Glucosio, Bilirubina, Corpi chetonici (Acido Acetoacetico), Peso Specifico, Sangue, pH, Proteine, Urobilinogeno, Nitrito e Leucociti.

(ENG) The Urinalysis Reagent Strips (Urine) are firm plastic strips onto which several separate reagent areas are affixed. The test is for the detection of one or more of the following analytes in urine: Ascorbic acid, Glucose, Bilirubin, Ketone (Acetoacetic acid), Specific Gravity, Blood, pH, Protein, Urobilinogen, Nitrite and Leukocytes.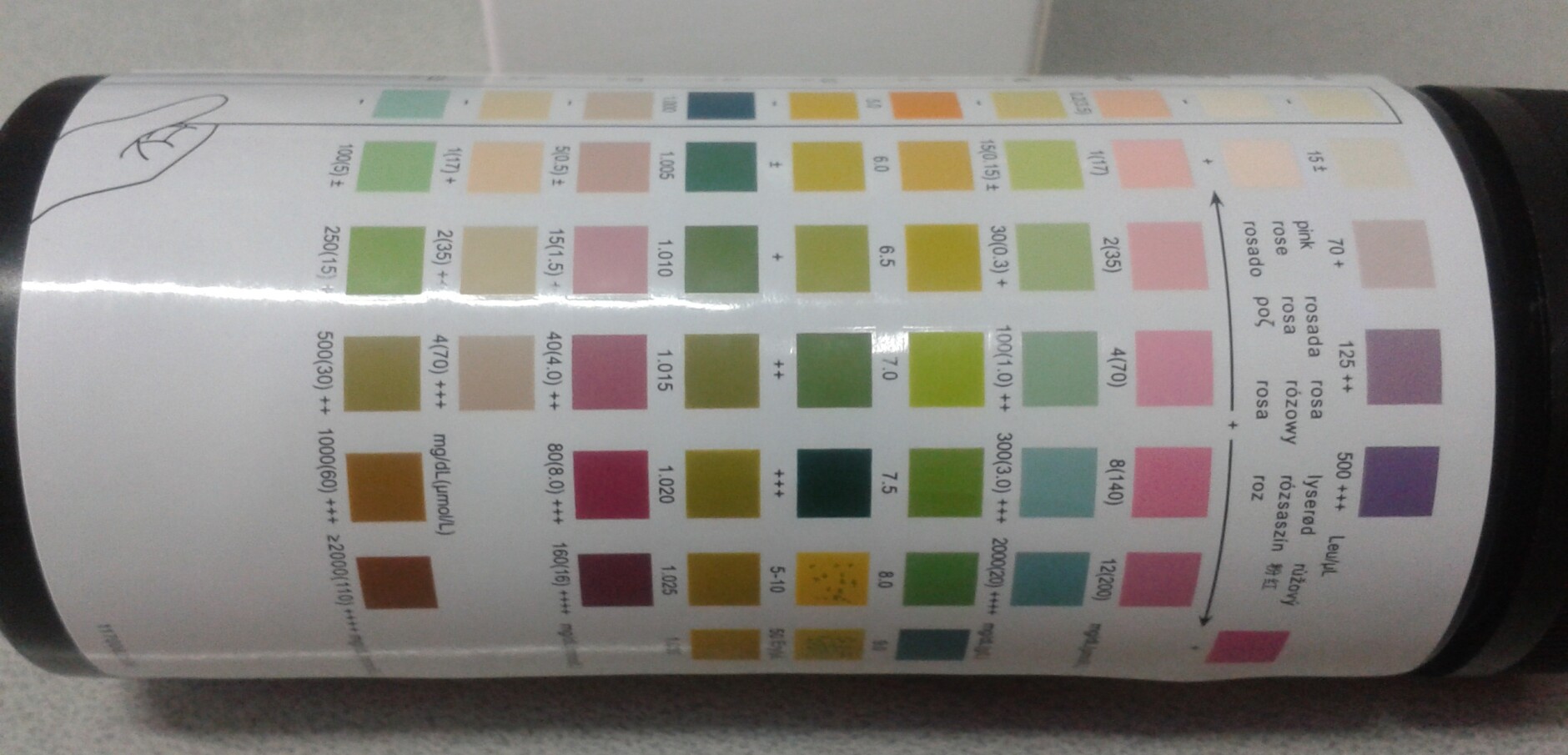 DETTAGLI
Prezzo per una confezione / Price for a box 1 confezione/box = 100 tests