Nero D'avola DOC 2018 Sicilia
VARIETAL COMPOSITION 100% Nero d'Avola
WINEMAKING
Made from the best selection of Nero d'Avola grapes. The grapes are hand picked in the early morning and late evening at peak ripeness. After harvesting, the fruit is quickly brought to the winery, sorted and gently pressed; the combination of juice and skins is refrigerated at 80°F and then is sent to fermentation vats. A period of maceration is undertaken, lasting 12-15 days. The wine is aged in stainless steel tanks at 65°- 70°F. Our Nero d'Avola Doc has a grape yield of 80 quintals per ha.
SOURCING
The grapes come from vineyards north-facing the area between Mazara del Vallo and Marsala, in the North-Western part of Sicily. The origin of this grape dates back to the 8th century BC. VP vineyards, with an average of 20-25 years, are located at an altitude that goes up to 900 feet above the sea level. Loam, clay limestone soil. Mature vines with a naturally reduced production per hectare.
TASTING NOTES
This ruby-colored red shows an elegant structure on the palate, fresh at the same time thanks to his excellent acid balance; on the nose it is fruity with typical aromas of cherry. FOOD PAIRING
This unique wine can be enjoyed on its own or as a complement to rich pastas and grilled meats. CELLARING This wine is drink ready, but will still develop in the next 4 years.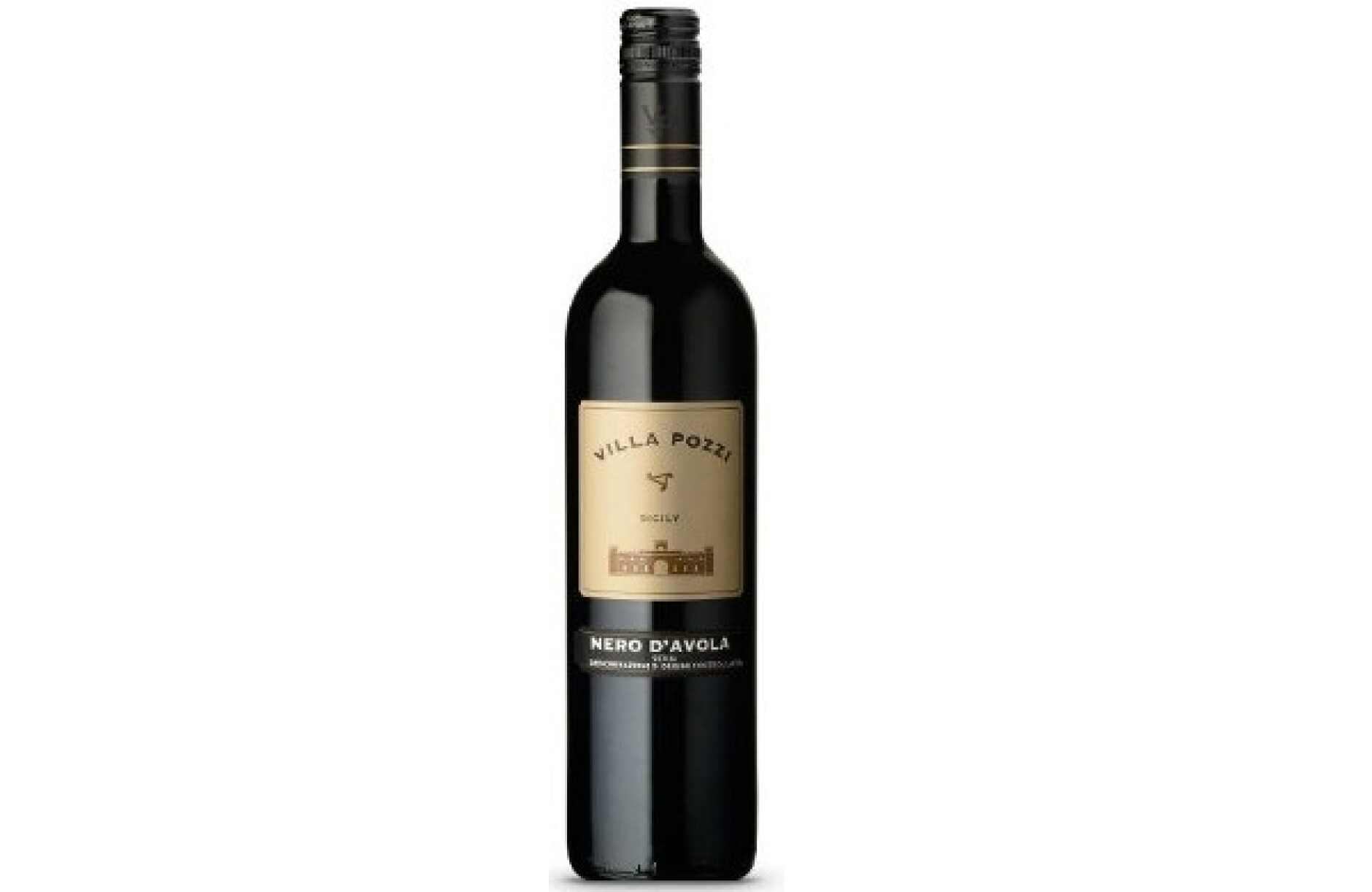 DETTAGLI
Supplier Normanno Srl - Marsala
Brand Villa Pozzi
Pieces Per Box 12
Box lenght 29.6 cm
Box Width 22.1 cm
Box Height 32.5 cm
Layers per pallet 5
Gross weight (content and bottle) 1.21 kg
Net weight 0.75 kg
Literage 0.75 kg
Residual Sugar 4.2 g per liter
pH 4,2 g per liter
Alcohol 13.3% VOL
Tartaric Acid 5.73g per liter