Marble sheets / Marmo in lastre - Rosso Lepanto
(ITA) Marmo a disegno brecciato piu o meno evidente formato da clasti prevalentemente rosso scuri. In minor misura sono rintracciabili clasti bicolori passanti dal rosso al verde o clasti verde scuro. Marmo di origine Turca.
(ENG) Marble with a more or less evident brecciated pattern formed mainly of dark red clasts. To a lesser extent occur two-toned clasts ( red-green) or dark green only clasts. This marble comes from Turkey.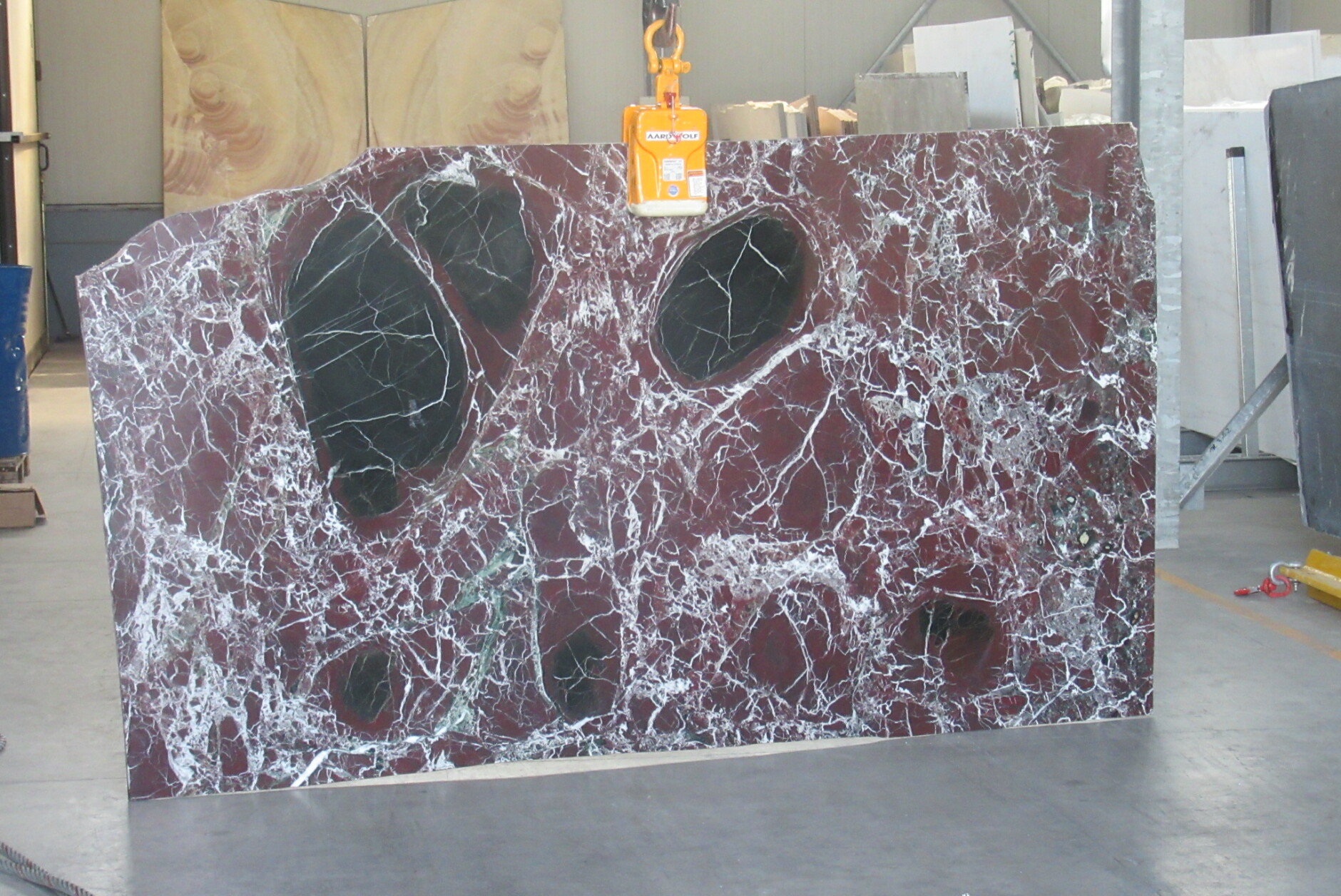 DETTAGLI
Material / Materiale Marble / Marmo
Color / Colore Dark red / Rosso scuro
Origin / Provenienza Turkey / Turchia